Welcome to Vintage Electric Cars – The Lillie Collection
---
Welcome to my website about Vintage Electric Cars. Over the years, I have been fortunate to acquire several of these unique vehicles and, surprisingly, have uncovered quite a lot of information about them. This site is a convenient place to collect, share and update that information.
My love affair with vintage electric vehicles began, by chance, in 2012 at the Fall AACA (Antique Automobile Club of America) Meet in Hershey, PA. As I was walking through the Saturday show, I spotted a strange looking dark-colored car under a pine tree that, at first glance, looked like a phone booth or a Model T "Doctor's coupe". I remember that first vision like it was yesterday. It turned out that the car was a restored 1932 Detroit Electric, owned by Bill Mackey of Northville, NY.
See a video here
. Bill was most gracious and patiently explained the features of the car that, I'm certain, he had done hundreds of times to interested people. I've met Bill a number of times since then and we enjoy talking about and showing our electric cars. After that first encounter with an electric car, the next time I saw one was in the fall of 2015, when an unrestored 1922 Detroit Electric was offered at the Quam auction of "orphan" cars in Iowa. That's when things got interesting...
Our Blog
---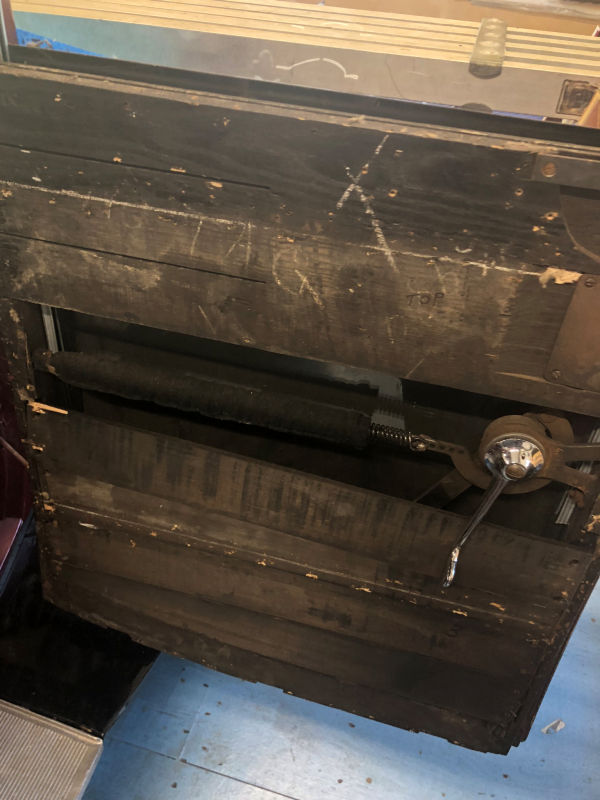 Don't Forget the Crevices
You never know what you might find...

Recently, while restoring a 1921 Milburn Light Electric, we discovered a number of artifacts from the 1930's that were lost inside window pockets. They were stunning finds! After lots of research, we were able to determine virtually the whole history of the car, including identifying many of the previous owners. Fortunately, there is a registry of Milburn cars at www.milburn.us that contains a wealth of information of the cars known to remain which was a big help. In addition, there are great resources available to do research, e.g., Newspapers.com, Ancestry.com. Until we discovered the artifacts, this car was misidentified in the registry, so this completely altered the understanding of the history of several cars.

The artifacts in the car verified that the second owner was Stella Hanna of Waterloo, Iowa who was a prominent person in Waterloo, Iowa. In her memory, we decided to name our car after her. (There is a possibility that the original owner was Cory Steely, but that can't be absolutely proven).

Read more