Shows
Below you will find a summary of the Annual Car Shows where we show our vintage electric cars.
The shows are arranged in the order they take place throughout the year.
May
---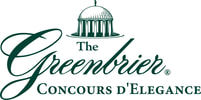 Greenbrier Concours d'Elegance
Website: greenbrierconcours.com
Date: May 5, 2019
Address: 101 W Main St, White Sulphur Springs, WV
Directions to Show
The Greenbrier Concours d'Elegance made its debut in 2018, honoring the rich automotive tradition at The Greenbrier resort with a weekend filled with events for car enthusiasts across the nation. From The Summit Drive to Saturday's Car Club Day and onto the featured Sunday event, the inaugural Greenbrier Concours d'Elegance was one that will long be remembered, as a premier automotive experience finally came to the premier luxury destination, America's Resort. The backdrop of The Greenbrier's iconic Front Entrance created beautiful visuals in a setting unlike any the Concours world has seen.
June
---

Greenwich Concours d'Elegance
Website: greenwichconcours.com
Date: June 1, 2019
Address: Roger Sherman Baldwin Park, 100 Arch Street Greenwich, CT
Directions to Show
The Greenwich Concours d'Elegance is recognized as one of the premier concours in the country and the largest in the Northeast. It is actually two concours back-to-back. Saturday is the Concours Americana for American cars and Sunday is the Concours International for imported marques. The concours has been held continuously since 1995 and is located in the Roger Sherman Baldwin Park, Greenwich CT.
Klingberg Vintage Motorcar, Prewar Concours d'Elegance
Website: https://klingbergmotorcarseries.org
Date: June 15, 2019
Address: 370 Linwood St., New Britain, CT
Directions to Show
Featuring Grand Marshal Wayne Carini and his family.

Concours d'Elegance is for pre-war automobiles (before 1942) only. As our spectators have come to expect, you will find rare vintage vehicles you have never seen before. These are family-friendly events with food, music, and fun for everyone.

All proceeds benefit Klingberg Family Centers, a private nonprofit providing help to thousands of children and families throughout Connecticut each year whose lives have been traumatized by abuse and/or neglect in its various forms and severe family problems..
July
---

Misselwood Concours d'Elegance
Website: misselwood.com
Date: July 21, 2019
Address: 407 Hale Street, Beverly, MA
Directions to Show
Celebrating excellence, style, and elegance on Boston's North Shore, the Misselwood Concours has become a premier event in New England and is considered to be one of the most scenic Concours shows in the country. Car owners and spectators alike are dazzled by the spectacular oceanfront setting, sloping lawns, and warm, inviting atmosphere. Serving as a scholarship fundraiser for Endicott College and run on a volunteer basis, the show benefits current and future students by providing them with much needed financial help. The show takes place the 3rd weekend in July each year. We hope you would consider joining us as we share automotive history with our community and keep it alive and well for future generations. The views are spectacular, the cars are priceless, and the hospitality is world class, come see for yourself!

About the Show
The Misselwood Concours welcomes some of the world's most unique and stunning car marques as they compete for the coveted Best of Show Award during a judged competition. The show brings together high-end fashion, stunning art, breathtaking automobiles, and for one weekend, it becomes the classic car hub of New England. Thousands of spectators have gathered over the past few years to be part of this unique event, whereby rare automobiles and motorcycles can be seen up close. Situated at Endicott College's Misselwood Estate, the site is as special as the participating cars. Located directly on the Atlantic Ocean, the 4.5 acre property sits on a small neck with unobstructed ocean views. All funds raised from the show go directly to Endicott College Student Scholarships.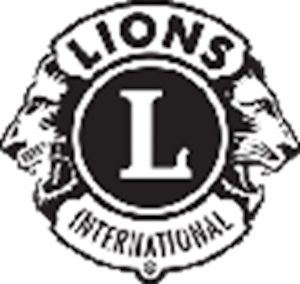 Lyme-Old Lyme Lions Antique Car Show
Website: lymeoldlymelions.org
Date: July
Address: 100 Lyme St, Old Lyme, CT
Directions to Show
The Lyme-Old Lyme Lions Antique Car Show is held on the grounds of The Bee and Thistle Inn, to coincide with the Old Lyme Midsummer Festival in July. The Bee & Thistle is proud to host the Lyme-Old Lyme Lions Club Annual Classic Car Show. Come see more than 130 classic cars and enjoy food, music, vendors, and fun on their lovely grounds on the Lieutenant River.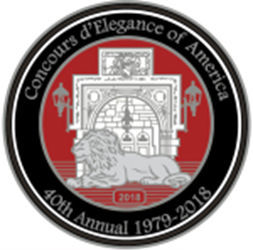 Concours d'Elegance of America
Website: concoursusa.org
Date: July 28, 2019
Address: Inn at St. John's, Plymouth, Michigan
Directions to Show
The Concours d'Elegance has its roots in 17th century France, when the aristocracy would parade their horse-drawn carriages through the parks of Paris. With the advent of the automobile, Concours d'Elegance events evolved into competitions between automobile manufacturers, custom coachbuilders, and owners, whose vehicles were judged on the beauty of their design.The Concours d'Elegance of America originated at Oakland University's Meadow Brook Hall, the historic home of Matilda Dodge Wilson, widow of automotive pioneer John Dodge. In 2011 this world-class event moved to the beautiful grounds of the Inn at St. John's in Plymouth, Michigan.

In keeping with our tradition of showcasing classic, rare and magnificent automobiles, the car selection committee continues to invite a unique collection of vehicles to be displayed. What was once a one day show is now an esteemed lifestyle event with many activities throughout the weekend. Including the Concours Invitational Art Exhibition featuring fine automotive artists from around the world and the Mode du Concours fashions compliments.

We are pleased to return to this beautiful facility with handsome grounds for showcasing the invited world-class vehicles. The luxurious boutique style hotel on the premises incorporates charming meeting rooms and fine dining facilities.
August
---
Vermont Antique & Classic Car Show
Website: vtauto.org
Date: August 10 and August 11, 2019
Address: Farr Field, 1901 U.S. Rt.2 Waterbury, VT
Directions to Show
The Annual Vermont Antique & Classic Car Meet began in 1957 and has been held annually in August since then. It is located at Farr Field, 1901 U.S. Rt.2 Waterbury, Vermont 05676. This show which attracts thousands of visitors from the US and Canada, is one of the largest and oldest in New England and is a cherished summer tradition in Vermont. Some of the events that take place are:
Automobile Judging
Youth Judging
Vintage Fashion Judging
Flea Market & Car Corral
Automobile Parade
Awards Ceremony
Street Dance
September
---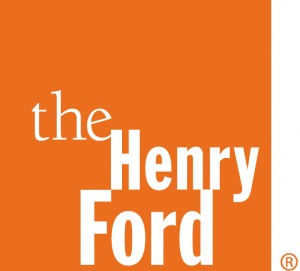 The Henry Ford Old Car Festival
Website: thehenryford.org
Date: September 7 and September 8, 2019
Address: 20900 Oakwood Blvd, Dearborn, MI
Directions to Show
Open Saturday until 9:00 p.m. Feel the passion behind America's longest-running antique car show, featuring hundreds of authentic vehicles from the 1890s through 1932 — all coming to life in the historic setting of Greenfield Village.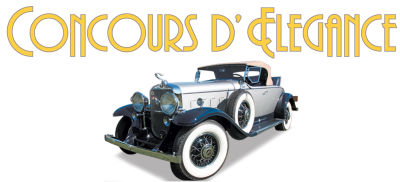 Hemmings Concours d'Elegance
Website: hemmings.com
Date: September 15, 2019
Address: The Festival Commons, Charles R. Wood Park, Lake George, NY
Directions to Show
The Hemmings Motor News Concours d'Elegance takes place in early September at The Festival Commons-Charles R. Wood Park, in Lake George, New York. About 100 top-of-the-line cars are shown. Typically, the selection committee received more than 220 applications for consideration to display during Sunday's invitation-only Concours. A portion of the Concours proceeds go directly toward area, regional, and/or national charities.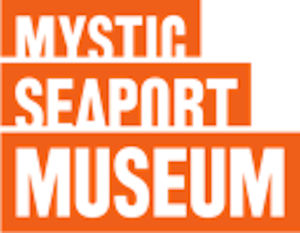 By Land and By Sea: Antique Vehicle Show
Website: mysticseaport.org
Date: September
Address: 75 Greenmanville Ave, Mystic, CT
Directions to Show
The Mystic Seaport Museum Antique Vehicle Show, By Land & By Sea, began in 1997 and includes about 100 pre-1930 vehicles for a delightful day of camaraderie and fun in the beautiful recreated Museum seafaring village. This is one of the many annual entertaining events at Mystic Seaport. Bring your camera and take advantage of a great opportunity to photograph motoring history. There will be conversation aplenty, lots of fun, and free rides for the visitors.

Cap off the day with the event's annual finale, the Grand Parade of Vehicles, at 4 p.m. Get your camera ready as these old-time treasures line up and parade around the Village Green and then see the vehicles leave through the Shipyard south gate. It's a sight to behold!

Included in Museum admission.
November
---

Hilton Head Concours d'Elegance
Website: hhiconcours.com
Date: November 3, 2019
Address: 2 Grasslawn Avenue, Hilton Head Island, SC
Directions to Show
Time is not measured by miles, but by moments. When the experience is so fleeting, time seems to stand still. That's where magic can be found.

Hilton Head Island's own Concours d'Elegance & Motoring Festival offers the creme de la creme in automotive exhibition, racing, dining, and entertainment. This collection will be in this moment and in this place one time only. YOU WON'T WANT TO MISS IT.