1931 Detroit Electric, Model 98A Brougham
(Serial #13615, Motor #21171)
---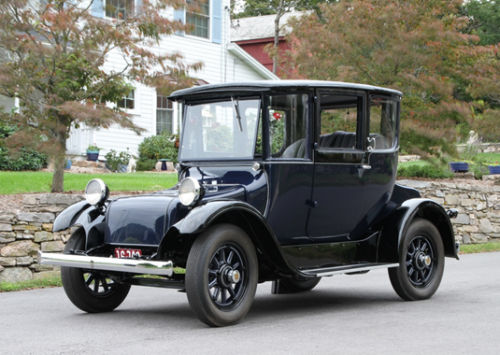 Photo Courtesy of and with permission from Hemmings Motor News and Matt Litwin
Three (3) 1931 Model 98A's were originally produced and this car is one of the two (2) known to remain (the other one is in the Wheels of Time Museum in Peoria, IL). Between 1926 and 1934, twelve (12) Model 98A's were produced and only five (5) are known to be left today. This Detroit Electric car was originally made by the Anderson Electric Car Company in 1919 as a Model 80A heavy chassis, five (5) passenger Brougham. Starting in 1915, the Anderson Electric Car Company began a tradition of re-manufacturing and "modernizing" a small number of older Detroit Electric trade-ins and selling them as new. This is one of those cars and it is quite rare. The Model 98 was used to designate re-manufactured cars that were earlier cars lowered by 6-8" to accommodate "modern" garage doors, standardized with crown fenders, smaller diameter (32") wider wheels with balloon tires and given new interiors with lower seats and new glass.

After factory modifications in 1931, this Model 98A sold for $3,000 and was shipped on April 1, 1931 to the Royse-Johnson Battery Co., 1135 "M" St. Lincoln, Nebraska, a car dealer and repair shop. This car was then sold to a woman (whose initials were"SSB"), who owned it until her death in the late 1940's. In 1950, the car was part of her estate and bought at auction by Mr. & Mrs. John & Hazel Sonin of Fremont, Nebraska who owned the car until Mr. Sonin's death in November 1967. After Mr. Sonin's death, the car apparently was passed to his nephew in Kansas City. The next reported owner was Paul Rydning of Sun City, Arizona who sold the car in 2003 to Bob Rostecki of Winnepeg, Manitoba. On June 26, 2006, Mark Plante of Indialantic, Florida bought the car and later sold it on December 25, 2008 to Bob Sposato of Berlin, CT. In December, 2017, the car was purchased by its current owners, Bill & Linda Lillie of Gales Ferry, CT.
The 2018 Restoration of the Detroit Electric 1931 Model 98A
The car underwent a Concourse level restoration in early 2018 which was captured in this video. As Hemmings Motor News reported, "(The car) touts an amazing provenance and was restored in record time to an astonishing high level". The dark blue body, black trim, chassis and fenders and light blue double pin-striping is the exact color configuration it had when it left the factory in 1931. The original batteries have been replaced with modern batteries and charger. The roller shade curtains are silk and the original etched glass flower vases are in the interior.

Many people think that electric cars are a recent phenomenon. The truth is that electric cars were invented in the 1800's and by the early 1900's, electric cars were a common sight on American roads. In 1900, 38% of American vehicles were powered by electricity, 40% by steam and 22% by gasoline and 33,842 electric vehicless were registered in the United States. Electric cars were used in a large part by women and doctors. Doctors needed a car that they could get in and go and gasoline engines were not that easy to start or particularly reliable. Because hand-cranking a car was difficult and could be downright dangerous, and because electric cars didn't leak anything or smell of gasoline, oil or exhaust, they were very popular with women. In fact, one of the drawbacks of early electric cars is that they were thought of as a woman's car and men did not want to be seen driving them.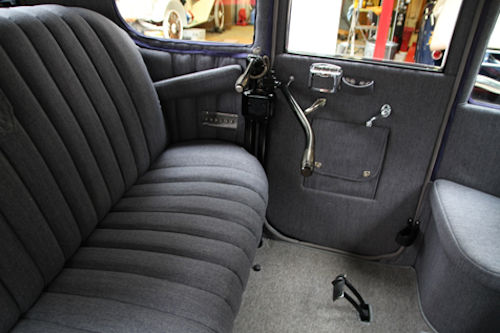 Interior of 1919/1931 Detroit Electric
This Detroit Electric has a practical top speed of 25 MPH on a flat surface and a range of about 90 miles on a single charge. There are 14 - 6 volt batteries that provide the 84 volts needed to power the car. It has five (5) forward speeds and five (5) reverse speeds. The original batteries have been replaced with modern batteries and charger. Originally, Thomas Edison Ni-Fe rechargeable batteries were an option for a $600 upcharge (about twice what a Model T cost!). Although the Edison batteries would last forever (some are still operating today, 100 years later), most electric car owners opted for the much cheaper lead-acid batteries, even though they had to be replaced every several years.

The small number of surviving vintage electric cars is not surprising considering that their large amount of lead (in the batteries) and copper in the cars made them popular "contributors" for recycling during both World Wars.

Contact Vintage Electric Cars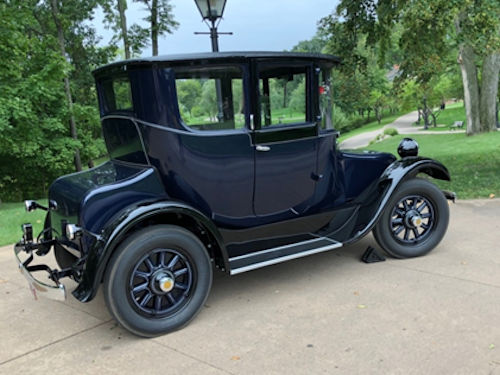 Our Blog
---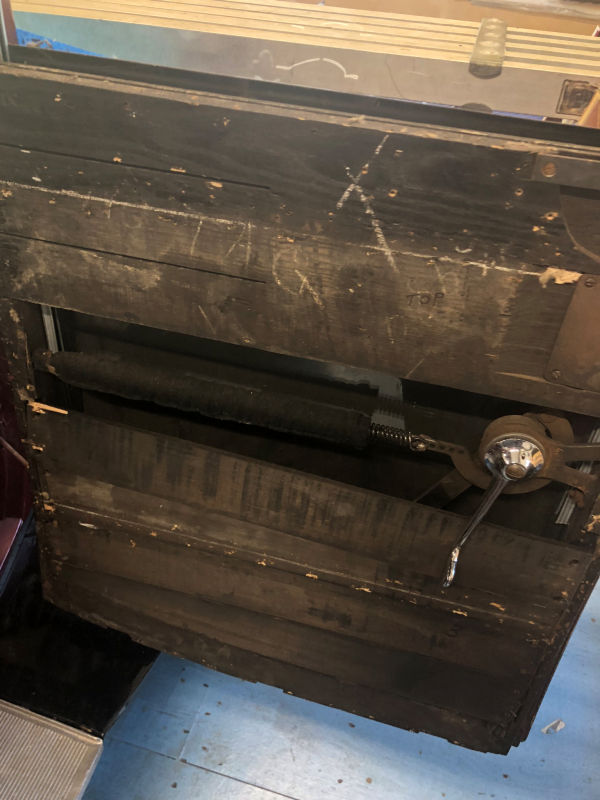 Don't Forget the Crevices
You never know what you might find...

Recently, while restoring a 1921 Milburn Light Electric, we discovered a number of artifacts from the 1930's that were lost inside window pockets. They were stunning finds! After lots of research, we were able to determine virtually the whole history of the car, including identifying many of the previous owners. Fortunately, there is a registry of Milburn cars at www.milburn.us that contains a wealth of information of the cars known to remain which was a big help. In addition, there are great resources available to do research, e.g., Newspapers.com, Ancestry.com. Until we discovered the artifacts, this car was misidentified in the registry, so this completely altered the understanding of the history of several cars.

The artifacts in the car verified that the second owner was Stella Hanna of Waterloo, Iowa who was a prominent person in Waterloo, Iowa. In her memory, we decided to name our car after her. (There is a possibility that the original owner was Cory Steely, but that can't be absolutely proven).

Read more